New Practitioner Pharmacist Leadership Research Grant
Supported by the Marianne F. Ivey Leadership Development Fund.

For New Practitioner Pharmacists to support diverse projects including model demonstration projects, systems change projects, special studies and evaluations that are focused on developing leadership competencies.
Up to seven (7) $5,000 grants will be awarded.
New practitioner pharmacists (within 5 years of their pharmacy degree, including those who are currently in ASHP-accredited residency programs) are eligible for this grant program.
Only ASHP members are eligible to apply.

Timeline
Applications Available: July 12, 2019
Application Deadline: October 1, 2019
Grant Recipients Announced: January 2020
Residents May Also Apply for the Pharmacy Resident Research Grant
This grant support research conducted by a pharmacy resident. Eight $5,000 grants are available.
Learn more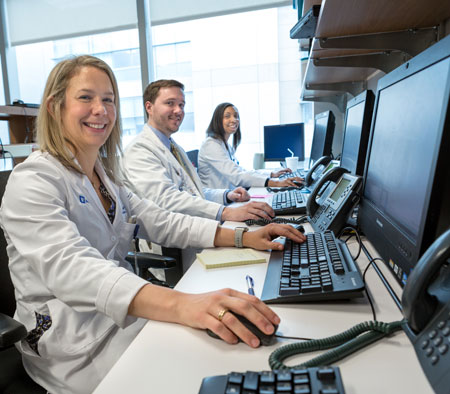 on-demand research activities
Essentials of Practice-Based Research for Pharmacists
Designed for residents, preceptors, and new researchers, this set of activities provides foundational knowledge and considerations for designing, completing, and disseminating the results of a practice-based research project.
Access now
Support the ASHP Foundation
With your contributions, we can continue to support programs that advance pharmacy practice, enhance medication safety, and improve patient outcomes. Help us continue to move pharmacy forward by donating today.
Donate
Sign up to get the latest news from ASHP Foundation